10. THE SECRET DIAMOND SISTERS BY MICHELLE MADOW
Read my Review here
This was such a lovely read! I really enjoyed the world and the characters Madow created in The Secret Diamond Sisters. Las Vegas, glamour, drama and all the scheming, I'm sure all the fans of
Gossip Girl
will enjoy this book!
9. ON THE FENCE BY KASIE WEST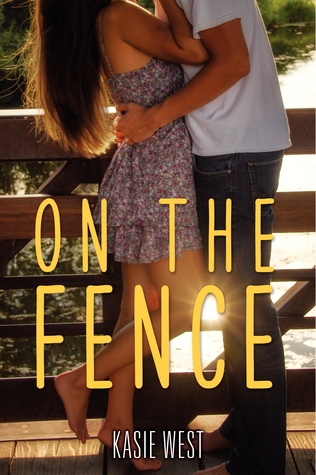 One of my favorite things a book can have, even though a little bit cliche, is falling-for-the-boy-next-door kind of romance. I'm not sure why, I just love them, and having Kasie West write one of those means there's no way I'm not going to love that book.
8. UNINVITED BY SOPHIE JORDAN
This was such an amazing book, and it is very hard not to fall in love it. From the unique plot and setting, up to great characters, everything in this book makes it unputdownable.
7. AVALON BY MINDEE ARNETT
I
love
books that are set in space, and Avalon is exactly that. 418 pages of awesomeness set in space! This is one of those books I definitely think are underrated. If you're, like me, fan of books set in Space or just love
Firefly
, you should definitely give this one a try!
6. FORBIDDEN BY KIMBERLEY GRIFFITHS LITTLE
I have never read a book like
Forbidden
. It's set in Mesopotamia, 1759. BC., and that thing alone made it awesome! Add to it an amazing writing style, great characters and interesting plot, and you've got yourself a book that makes it onto my Top Ten list!
5. ISLA AND THE HAPPILY EVER AFTER BY STEPHANIE PERKINS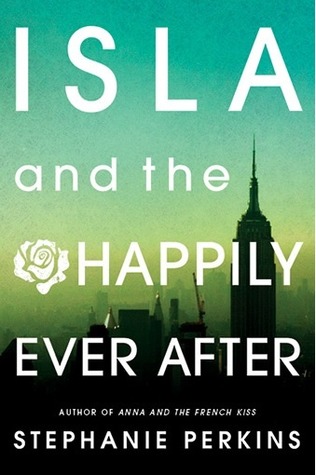 Read my Review here
I'm not gonna say much about it, but if you have read Anna, or Lola previously, you'll know that there is not much left to say. This books are amazing. Stephanie Perkins rocks. And they deserve to make any list.
4. REBEL BY AMY TINTERA
Read my Review here
I only have to say this. Why is this the last book??? I want more! I need more of it!
3. RITES OF PASSAGE BY JOY N. HENSLEY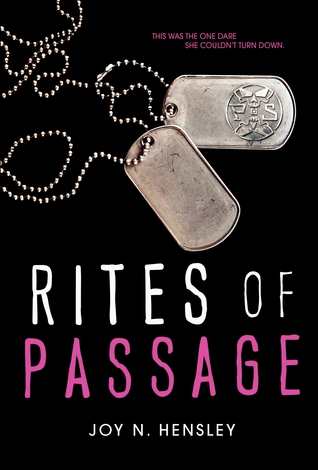 Read my Review here
This book! I have so many feels for this book! It was amazing. The main character in Rites of Passage, Sam is one of my favorite characters ever, and that has to count for something. Guys, read this book, you won't regret it!
2. PRISONER OF NIGHT AND FOG BY ANNE BLANKMAN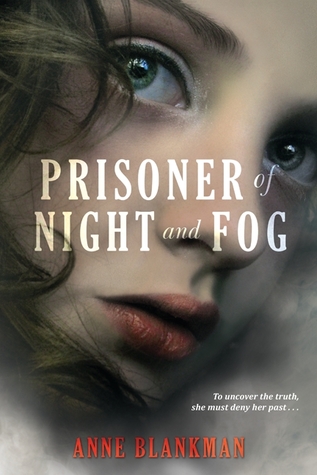 Read my Review here
When I started reading this book, I expected one thing and got something 100 times better. Prisoner of Night and Fog is full of suspense, mystery and beautifully written. You will definitely thank me when you read and love it!
1. STOLEN SONGBIRD BY DANIELLE L. JENSEN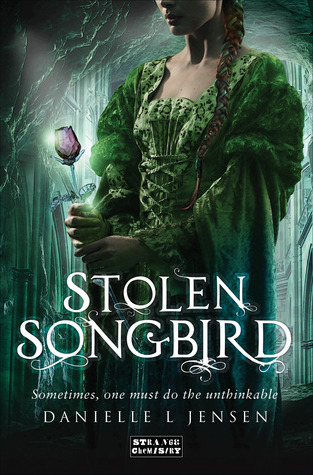 Read my Review here
A fantasy book like no other... because it has trolls of course! And I wrote this in my review
"I think it is safe to say that Stolen Songbird will make it on my Best of 2014, even though it's only April and I have 8 more months of reading in front of me."
And it's still my favorite book I read this year.
Did you love some of the books that are on my list? What other books would make your Top Ten list?