"Waiting On" Wednesday is a weekly event, hosted by Breaking the Spine, that spotlights upcoming releases that we're eagerly anticipating.
---
I am just soo excited to finally read the second book in the Submerged Sun series! I have loved the first one, Captivate and I'm sure the second one will be just as good! These are definitely one of those books that are not getting enough attention considering how good they are!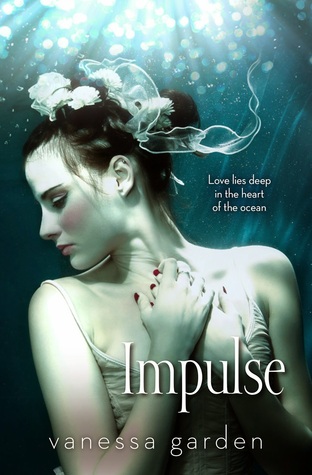 Impulse (Submerged Sun #2) by Vanessa Garden
Expected publication:
December 2014 by Harlequin Teen

Goodreads | Book Depository
When Miranda Sun returns to Marin on the eve of her eighteenth birthday, this time of her own free will, she quickly learns that her worst fears have been realised. The glittering underwater city is not as she had left it, nor too is Marko, the young king who has dominated her thoughts and heart for the last twelve months since leaving Marin.

Miranda, however, has not made the journey to Marin alone, and now must contend with not only Marko's evil brother Damir but more surprisingly her sister Lauren who has an agenda of her own. Marko's power begins to wane and with cracks beginning to show in the domed Utopian city, and veiled danger lurking everywhere, she quickly learns that in this dazzling city full of beautiful people she can trust no-one but herself.

If Miranda wants to survive, she must decide between the hardened sensibilities in her head and the hungers of her heart. Will her decision cause more heartache or can she help to save Marko's throne?

Did you know about the Submerged Sun series or did you maybe already read Captivate?